Message from the President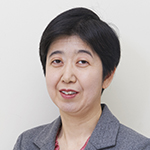 Our company was founded on 11th November,2003. The company is continuing to grow. This is due to many factors, especially our wonderful students and other customers as well as to the convenient location near Ebisu station. We appreciate that we have been able to meet many talented people.
Our company has two aims. One of them is to support universities. The other is to provide lessons in a wide range of subjects, including traditional Japanese arts. We think it is important to deepen cross cultural understanding.
Our company offers unique services to international students. Through our lessons, we have met many generations,from three years old to ninety years old. Our aim is to provide a cultural salon for all nationalities and generations.
We want to contribute to both the local community and the international community. We hope to continue to grow into a "luxurious forest" where people can enjoy a stimulating cross cultural environment. We look forward to your support and encouragement.
           March 2015
Atsuko Suzuki