Let's start learning the Ichiyo School of Ikebana at the Forest Academy!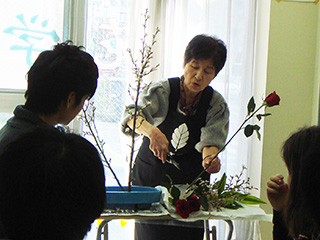 It takes only 2minuetes from Ebisu Station to the Forest Academy.
Ikebana may be done in any style, but it would be wrong to assume that any style means that flowers can be arranged in any manner.
Our special feature and motto of teaching is that those students taking instructions are able to make progress in their studies within a comparatively short period of time.
We use the special textbook written in English.
I hope the students can enjoy studying the art of Ilebana and try to create lovely flower arrangements.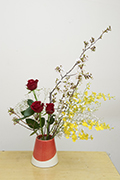 *the Date of the Lessons*
Monday-Friday   11:30~17:00

*Financial Information*
 Tuition Fee (unit yen) *including flower materials costs
 once per month \3,000
 three times per month \8,000
*Please be careful to cancel the lesson*
Because we prepare fresh flower materials for lessons,We can't accept your cancel basically.We will make an exception , if you tell us three days before .